Welle Ndiaye novi igralec ND Gorica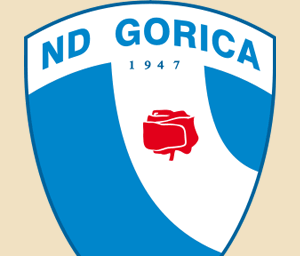 Nova Gorica, 16.09.2010
Na današnji novinarski konferenci je Nogometno društvo Gorica predstavilo svojo novo igralsko okrepitev. To je dvajsetletni senegalski napadalec Welle Ndiaye, ki je z novogoriškim prvoligašem sklenil štiriletno pogodbo.
''Welle se bo ekipi priključil takoj po pridobljenem delovnem dovoljenju. Ta igralec bo tako povečal konkurenco v napadu in, v to verjamem, pripomogel k boljši realizaciji celotnega moštva. Poudarjam pa, da gre tudi v njegovem primeru za še enega mladega igralca, ki je za ND Gorica dolgoročna rešitev,'' je danes prihod mladega senegalskega nogometaša, ki se je kalil tudi v ekipi »primavere« italijanskega prvoligaša US Citta' di Palermo, napovedal športni direktor ND Gorica Uroš Dovžak.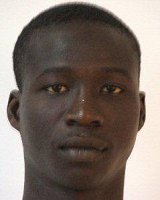 Welle Ndiaye
Ob tem je športni direktor kluba zanikal namigovanja, da naj bi ND Gorica že sklenila dogovor o sodelovanju z nekaterimi bivšimi nogometaši.
''Kljub številnim ugibanjem o tem, kdo od bivših igralcev Hita Gorice se kot prosti igralec vrača v naše vrste, oziroma naj bi to že storil, nobenega od teh namigovanj ne morem potrditi. Vsaj za zdaj ne, saj do danes z nikomer nismo dosegli dogovora. Tako lahko potrdim le eno konkretno zaključeno zgodbo in sicer podpis pogodbe z Wellejem Ndiayem,'' je zaključil Dovžak.

ND Gorica - vse pravice pridržane!