Mnenji Andreja Komca in Vita Pluta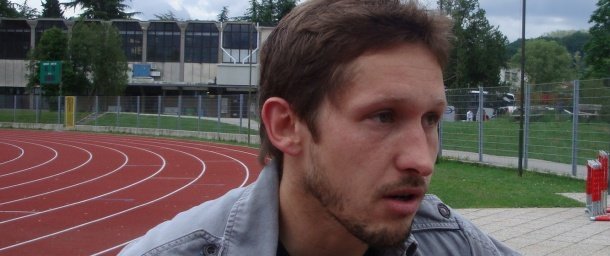 Nova Gorica, 07.05.2012
Po tekmi Hit Gorica : Domžale
Po tekmi med Hitom Gorico in Domžalami sta za nd-gorica.com svoj komentar podala domača nogometaša Andrej Komac in Vito Plut.

Andrej Komac je povedal: ''Ni nam uspelo zmagati. Milim, da je bila igra kar zadovoljiva. Angažma igralcev je bil dober, a naših priložnosti nismo izkoristili. Do konca so še tri srečanja. Gremo naprej s ciljem osvojiti čimvečje število točk.''

Ob tem je zvezni igralec še dejal: ''Očitno imamo precej slabih trenutkov. Pred časom nam je šlo zelo dobro. Premagali smo Muro, remizirali z Mariborom. Ključna pa je bila tista tekma z Olimpijo. Tam nam je šlo narobe, tekmo smo izgubili. In to se vleče tudi sedaj. Upamo, da bo vsaj konec prvenstva boljši.''

Napadalec Vito Plut je razmišljal takole: ''Na žalost je bilo tako, da z bele točke nisem zadel. Vratar je bil uspešnejši. Tudi v nadaljevanju pa nam ni uspelo doseči zmagovitega gola, čeprav smo ga lovili. Ni se nam izšlo. Mislim, da igra ni bila slaba, toda štejejo samo zmage. Ostajajo še tri tekme. Borili se bomo do konca. Kaj nam bo to prineslo, pa bomo videli.''

ND Gorica – vse pravice pridržane!