Trener pred primorskim derbijem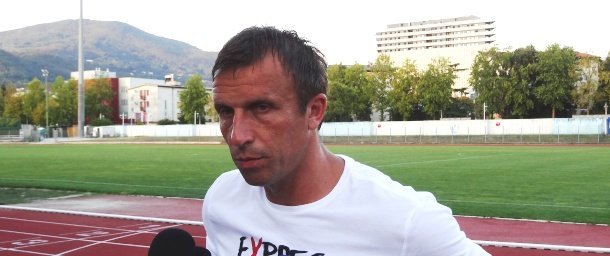 Nova Gorica, 14.03.2013
V soboto ob 15. uri ND Gorica : FC Luka Koper
Novogoričani bodo tretjo uradno tekmo v letu 2013 odigrali v Športnem parku. V soboto ob 15. uri se nam obeta primorski derbi z Luko Koprom.
Pred tekmo je za nd-gorica.com spregovoril trener moštva Miran Srebrnič. ''V tekmo gremo s ciljem po treh točkah. Jasno je, da je Koper favorit, toda tudi mi imamo svoje račune. Igramo doma, zadnjo tekmo smo dobili, fantje so dobro pripravljeni. Upam, da bo, kljub težkim razmeram, motivacija na visokem nivoju. Vsekakor smo sposobni odigrati dobro tekmo. Vsekakor pa pričakujem tudi močnejši odziv goriške publike in podporo s tribun. Fantje si to več koz zaslužijo.''
Srebrniča veseli tudi dejstvo, da je ekipa pravi karakter pokazala na zadnjem dvoboju proti Aluminiju. ''Zmaga v gosteh s 3:1 ni majhen dosežek. Prikazali smo dober nogomet, povezovalen in agresiven. Bili smo koncentrirani skozi vso tekmo, glede na priložnosti pa bi lahko dosegli še kakšen zadetek več. To je bila zelo pomembna zmaga v spodnjem delu lestvice.''
ND Gorica – vse pravice pridržane!