Odlično! Gorica suvereno dobila primorski derbi!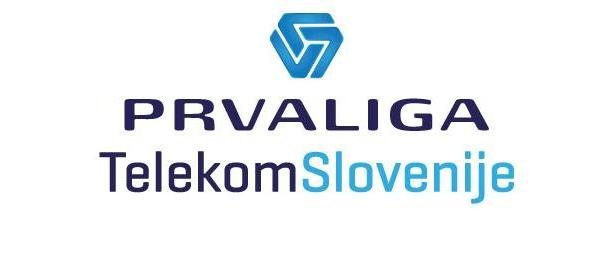 Nova Gorica, 26.10.2013
Zadeli so Lapadula, Živec in Misuraca.
64. primorski derbi med ND Gorico in FC Luko Koper se je zaključil z zmago belo-modrih, ki imajo sedaj na lestvici 25 točk.

Domačemu občinstvu se je prvič predstavil branilec Marco Modolo, sicer pa je domači strateg Luigi Apolloni v ogenj poslal preverjeno zasedbo.

Gorica je tekmo odprla dobro in odločno. Massimo Coda je že v 5. minuti z glavo ogrel dlani gostujočega vratarja Igorja Nenezića, ki je bil uspešnejši. Sledila sta strela Welleja Ndiayeja ter bočnega branilca, Brazilca Ronalda Vanina.

V 14. minuti pa je prišlo do spremembe rezultata. Po podaji Saše Aleksandra Živca je Gianluca Lapadula zadel levi spodnji kot gostujočega gola. To je bil peti prvenstveni zadetek nogometaša iz Torina v letošnji sezoni.

Zatem so večjo aktivnost pokazati tudi gostje. Dvakrat se je za strel odločil nekdanji član Gorice Goran Galešić, vendar brez uspeha. Na sredini polčasa sta znova do poskusov prišla najbolj nevarna domača napadalca Lapadula in Coda, nakar je v 36. minuti neposredni rdeči karton prejel Koprčan Miha Blažič. Ta je na nepravilen način zaustavil prodirajočega Massima Codo.

Še pred odhodom na odmor je po odbiti žogi do strela znova prišel strelec Lapadua, a ostalo je minimalni prednosti belo-modrih.

V drugem polčasu je najprej na strani Gorice zapretil Ndiaye, pri Koprčanih je bil dvakrat nenatančen Galešić. V 58. minuti je po prodoru Massimo Coda zatresel okvir koprskega gola, le nekaj trenutkov zatem pa so belo-modri povedli z 2:0.

Saša A. Živec je kronal še eno dobro predstavo ter po preigravanju gostujočega branilca neubranljivo zadel. To je tretji letošnji gol Živca.

V začetku zadnjega dela igre sta domačo igro okrepila Daniele Bazzoffia ter Amedej Vetrih. Belo-modri so še naprej držali niti igre v svojih nogah. Žogo so imeli več časa v svoji posesti in tako učinkovito zadržali priigrano prednost.

V sami končnici sta s streloma zapretila še Vetrih ter Coda, ki mu poskus s 25 metrov ni prinesel želenega zadetka. Zato pa je že svojega petega v sezoni dosegel Ginavito Misuraca. Gostujoči branilec je namreč Novogoričana Danieleja Bazzoffio zrušil v kazenskem prostoru, Misuraca pa je zadel strel z bele točke.

Gorica je tako povsem zasluženo dobila primorski derbi! Statistika – streli 16:5, koti 5:0.

ND GORICA : FC LUKA KOPER 3:0 (1:0)

Športni park, sodniki: Mertik (Odranci), Klančnik (Slovenj Gradec) in Koren (Turnišče).

Strelci: 1:0 Lapadula (15.), 2:0 Živec (60.), 3:0 Misuraca (90./11 m).

ND Gorica: Cordaz, Coda, Lapadula (od 71. Bazzoffia), Ndiaye (od 73. Vetrih), Živec, Vanin, Favalli, Vicente, Misuraca, Modolo, Gigli.
FC Luka Koper: Nenezić, Šme, Blažič, Žibert, Lotrič (od 55. Arčon), Ivetić, Galešić (od 70. Pilčić), Halilović, Črnigoj (od 44. Pučko), Palčič, Čovilo.

Rumeni kartoni: Modolo, Vicente, Gigli; Črnigoj, Šme, Galešić, Žibert.
Rdeč karton: Blažič (37.).