Trener Luigi Apolloni za nd-gorica.com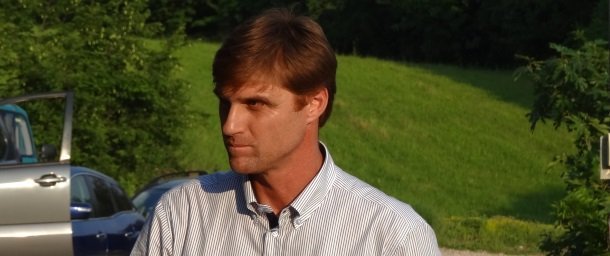 Nova Gorica, 10.12.2013
''Ekipa je kot veriga. Vsaka vez mora biti trdna in močna, sicer se lahko le na enem koncu raztegne in ne drži skupaj, kot bi morala. To je zelo pomembno in uspelo nam je ustvariti ekipo.''
Po zaključku prvega dela državnega prvenstva, v katerem je ekipo ND Gorice skupaj s strokovnim štabom popeljal do četrtega mesta in le treh točk zaostanka za vodilno pozicijo, je za nd-gorica.com spregovoril prvi trener moštva Luigi Apolloni.

''Moja ocena celotnega dogajanja je pozitivna. Ekipa je skoraj vedno imela pravi odgovor na dogajanje na igrišču. Res je, da smo naredili nekaj napak in izgubili nekaj točk, toda skozi tekme se moramo učiti in rasti. Napake štejem za šolo. Po njih smo postali boljši. Vsekakor gredo čestitke za rezultat igralcem, trener lahko k temu sicer nekaj pripomore, toda igralci so tisti, ki se borijo za žogo in na igrišču uresničujejo zamisli,'' je uvodoma komentiral Apolloni.

Na vprašanje o najbolj pozitivni in najmanj dobri stvari v jesenskem delu je odgovoril: ''Naša glavna pridobitev je ekipa. Imamo skupino, ki drži skupaj, ima vedno močnejši moštven duh. Ekipa je kot veriga. Vsaka vez mora biti trdna in močna, sicer se lahko le na enem koncu raztegne in ne drži skupaj, kot bi morala. To je zelo pomembno in uspelo nam je ustvariti ekipo. Tudi pristop igralcev moram pohvaliti. Kar se manj dobrih stvari tiče, pa bi sem štel nekaj napak, ko smo iz rok izpustili nekaj točk. Morda nam je malo padla zbranost, toda, kot sem dejal, so nam tudi napake pomagale do rasti v igri.''

Apolloni na dogajanje v slovenskem nogometu dejal: ''Gre za zelo tekmovalno in zanimivo prvenstvo. Na vrhu lestvice ima kar pet ekip zelo podobno število točk. Smo skupaj, nič še ni odločenega. Prisotnih je precej emocij, veliko je dobrih in zanimivih nogometašev, ki jih opazujejo tudi drugi trgi, tudi italijanski. Zagotovo je med Slovenijo in Italijo velika razlika v kulturi do nogometa. Na stadionih je manj gledalcev, toda to lahko spremeni samo ljubezen, zanesenost do nogometne igre. To morajo zaznati že otroci, ki vidijo v igralcih svoje vzornike, jih spremljajo na tekmah. V Italiji se iz vsake sporne odločitve razvije polemika. V dojemanju vsega skupaj je precej razlik.''

Igralci ND Gorice se bodo ponovno zbrali 15. januarja. Apolloni je pojasnil: ''Po testiranjih se bomo razšli. Igralci so dobili program individualne vadbe in pričakujem, da bodo na priprave vsi prišli v dobrem stanju. Zimske priprave bodo za nas zelo pomembne, saj jih bomo kot prve opravili skupaj kot celotna ekipa. Poleti smo imeli glede tega veliko težav. Precej nogometašev se je priključilo šele po začetku prvenstva.''

ND Gorica – vse pravice pridržane!