Zanimivosti pred derbijem NK Maribor : ND Gorica - pogled v leto 1961, v leto 1991, 75 tekem v 1. SNL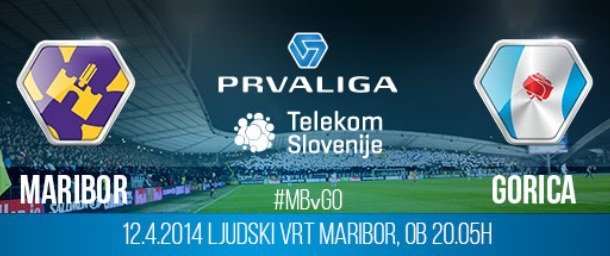 Nova Gorica, 11.04.2014
V soboto ob 20.05 nas v Ljudskem vrtu pričakuje derbi tokratnega kroga Prve lige TS. Na zelenici se bosta udarila dva najuspešnejša kluba v samostojnosti Slovenije, NK Maribor in ND Gorica.

To bo tretja medsebojna tekma v tej sezoni. Prva se je na Štajerskem zaključila z 1:1, v Novi Gorici pa so vijolični slavili z 2:1. Sicer sta se moštvi od leta 1991 vsako leto med elito srečali vsaj dvakrat. V prvi slovenski državni ligi pa sta se ekipi doslej pomerili 75-krat. 40 zmag so slavili Mariborčani, 13 tekem se je zaključilo z remijem, 22-krat pa so se vseh točk veselili belo-modri.

Ali ste vedeli?

Športni dnevnik Ekipa je izbrskal tudi dve zanimivi podrobnosti o dosedanjih dvobojih Maribora in Gorice.

Prva tekma med ekipama se je odvila 12. marca 1961, ko se je tedaj še v Šempetru pri Gorici zaključilo z zmago Maribora z 2:1. Po vesteh si je dvoboj na območju, kjer sedaj stoji regionalna bolnišnica, ogledalo kar dva tisoč gledalcev. To je bila sploh prva tekma za NK Maribor, ki je bil ustanovljen decembra 1960. V slovenski republiški ligi je tedaj Maribor osvojil prvo mesto, ŽNK (Železničarski nogometni klub) Nova Gorica pa je končala na devetem mestu med 12 ekipami.

Člani ŽNK Nova Gorica so tedaj bili igralci Janko Lutman, Marjan Ušaj, Ivan Markič, Lojze Gulin, Cveto Krajnik, Ivan Faganel, Pino Križaj, Vid Kuzmin, Marko Černic, Danijel Besednjak, Renato Blažica, Franjo Anić, Kamilo Gorjan, Edi Mermolja, Ciril Brezavšček, Emil Mozetič, Franko Šušmelj, Vitko Uršič ter trenerja Vlado Korpar in Edko Koglot.

Ista tekmeca sta se 18. avgusta 1991 srečala tudi v uvodnem krogu premiernega državnega prvenstva Slovenije. Takrat so novogoriška Vozila v Športnem parku prišla do zmage za zeleno mizo s 3:0, na igrišču pa se je zaključilo z 1:1. Za NK Vozila je zadel Miloš Breznikar, za Maribor pa sedanji trener kluba Ante Šimundža. Maribor je tekmovanje zaključil na drugem, Gorica pa na četrtem mestu.

Člani Gorice v tisti sezoni so bili igralci Zupan Branko, Breznikar Miloš, Bratkič Sandi, Debenjak Florjan, Smajić Sabir, Hlede Sergij, Dovžak Uroš, Kavčič Tomaž, Madon Marko, Prostran Dalibor, Makorič Borut, Kanalec David, Hadžič Mehmed, Draškovič Andrija, Lihić Vahid, Vulič Ivica, Radosavljević Željko, Štekar Goran, Rosič Simon, Komel Damjan, Ivović Petar, Kutin Aljoša, Vrtovec Robert, Berginc Iztok ter trenerji Vladan Mladenović, Ivan Marjon in David Peršič.
NK Maribor in ND Gorica sta ob NK Celju edini moštvi, ki v 1. SNL nastopata neprekinjeno od leta 1991.