Pred dvobojem ND Gorica : NK Aluminij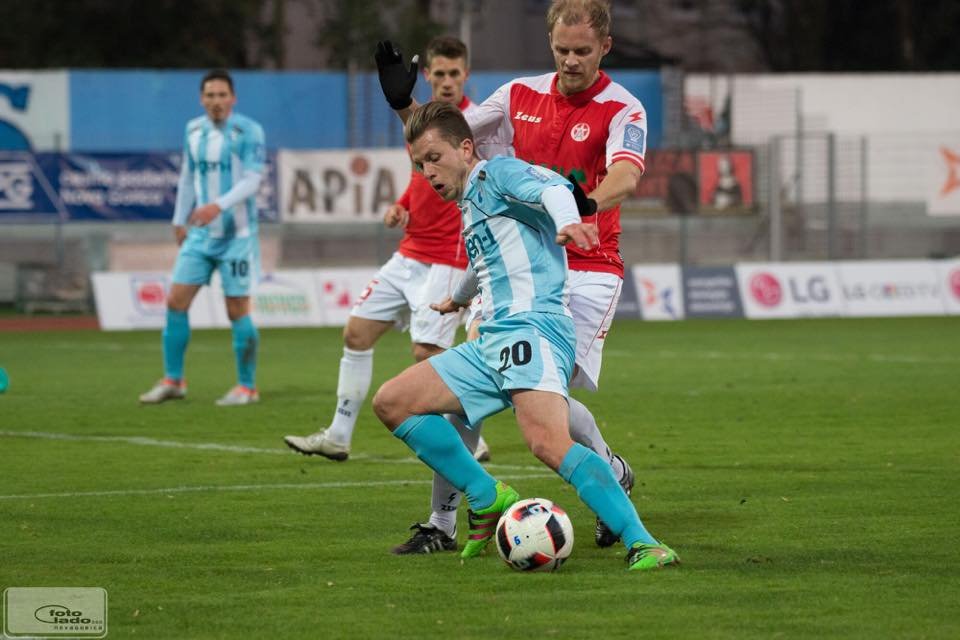 Nova Gorica, 29.11.2016
V sredo ob 16. uri je na sporedu 19. krog letošnje sezone. V Športnem parku nas tokrat čaka nova domača tekma, to pot proti gostom iz Kidričevega.
PRIDI IN PODPRI SVOJ LOKALNI KLUB!
ND Gorica je na zadnjih petih srečanjih zabeležila le dve točki (remi doma proti Olimpiji in nazadnje v gosteh proti Kopru), v nič kaj boljši formi pa ni niti Aluminij, ki je v zadnjih dveh tekmah obakrat izgubil, za nameček pa prejel kar sedem zadetkov.
Kljub temu, da forma obeh ekip v zadnjem času ni blesteča, pa vseeno Goričani v tekmo vstopajo v vlogi favorita. V treh prvenstvenih tekmah v Športnem parku so proti jutrišnjemu nasprotniku zabeležili tri zmage in zabili kar 12 zadetkov, to v povprečju znaša kar štiri na tekmo. Letos sta se ekipi pomerili dvakrat. V prvem krogu je Gorica slavila z 2:0, nazadnje pa sta si v Kidričevem ekipi po pravi uspavanki razdelili točke.
Miran Srebrnič nima, razen že dlje poškodovanega Amela Džuzdanoviča, težav s poškodbami, prav tako pa v taboru domačih ni nobenega, ki bi moral odslužiti kazen zaradi kartonov. V obrambi belo-modrih bo v sredini Tinetu Kavčiču najverjetneje pomagal Matija Boben, saj obrambni par v zadnjih srečanjih deluje odlično. Če bodo svoje dodali še ofenzivni nogometaši na čelu s kapetanom Miranom Burgičem, bi se znala Gorica po nekaj sušnih tekmah znova veseliti zmage in bi se pred gostovanjem v Celju znova vmešala v boj za četrto mesto.
Trener domačih, Miran Srebrnič pred tekmo poudarja: ''V tekmo prihajamo po dveh pozitivnih rezultatih. Tokrat pa si želimo vseh treh točk, ki so v zadnjem času za nas kot zaklete. Seveda spoštujem Aluminij, ki bo vse prej kot lahek nasprotnik, a zmaga mora ostati doma.''
Gostje so brez zadetka že več kot 360 minut, sušo pa bo skušal prekiniti tudi povratnik po dolgi kazni Francesco Tahiraj. Aluminij je osamljen na predzadnjem mestu prvenstvene razpredelnice, kar deset točk pred zadnjimi Radomljami in štiri za osmim Krškim, ki bi se mu v primeru zmage približal na vsega točko. Četa Bojana Špehonje bi se verjetno na gostovanju na Primorskem zadovoljila že s točko.
Pravico bo delil Sagrković Asmir, pomagala pa mu bosta Kovačič Andraž in Salkić Alen. Vlogo četrta sodnika bo tokrat pripadla Radeju Obrenoviću.