GORICA JE PODPRVAK SLOVENIJE! ZA NAMI JE NAJBOLJŠA SEZONA ZADNJEGA DESETLETJA!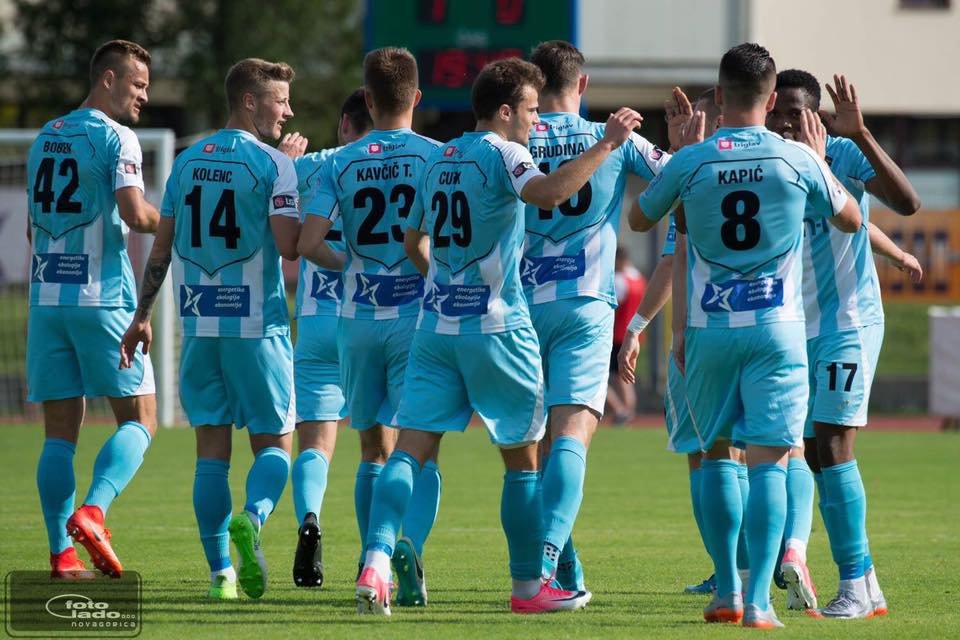 Nova Gorica, 27.05.2017
Pred natanko dvema letoma smo vsi, ki nam je pri srcu belo-modra barva s trepetajočim glasom spremljali povratno tekmo dodatnih kvalifikacij med Aluminijem in Gorico. Po vseh tegobah in negativnih pripetljajih so tedaj Novogoričani herojsko obdržali prvoligaški status.
Kot znanstvena fantastika se je tedaj zdelo, da bo le dve leti pozneje ND Gorica ponovno, po dolgih devetih letih (!), vnovič postala podprvak Slovenije! To je postalo resnično!
Vsa čast igralcem, trenerjem, upravi kluba, vsem sodelavcem, sponzorjem, podpornikom kluba in posebej zvestim navijačem.
Tu bi lahko naredili piko in zapisali samo izid tekme v Kopru. Gorica je z golom Edafeja v 77. minuti slavila z 1:0.
Toda, na kratko bomo omenili ključne momente koprske tekme. Novogoričani so imeli že v prvem delu igre več priložnosti. Tine Kavčič, Rifet Kapić, Uroš Celcer, Dejan Žigon in pred odhodom na odmor še Andrija Filipović so poskušali, a niso bili uspešni.
V drugem polčasu še dvakrat poskus Amarachija Osuija ter Rifeta Kapića. Odločilni trenutek pa je nastopil v 77. minuti, ko je Donatus Edafe izkoristil podajo Osuija ter zadel za zmago. Veselje je bilo nepopisno!
ND Gorica je najboljše moštvo pomladnega dela prvenstva. Petič v klubski zgodovini je postala podprvak Prve lige.
Gorica je letos osvojila 60 točk. Vsaj toliko jih je nazadnje vpisala v sezoni 2005/06, ko je zadnjič, četrtič, postala prvak Slovenije. Torej, to je najboljša sezona v zadnjih 11 letih!
ISKRENE ČESTITKE!
FC Koper : ND Gorica 0:1 (0:0)
Stadion Bonifika, sodniki: Vinčič (Maribor), Klančnik (Sl. Gradec), Kovačič (Ljubljana).
Strelec: 0:1 Edafe (77.).
Koper: Bičić, Paljk (od 67. Bečaj), Sever, Šroler (od 46. Ahmetović), Ibričić, Hodžić, Ikić, Dedić, Kokorović (od 78. Požrl), Vekić, Pučko.
Gorica: Sorčan, Boben (Jogan od 66.), Kapić, Kavčič, Kolenc (od 46. Nagode), Grudina, Žigon, Gregorič, Celcer, Osuji, Filipović (od 69. Edafe).
Rumeni kartoni: Kapić.