Luka Volarič, dobrodošel nazaj!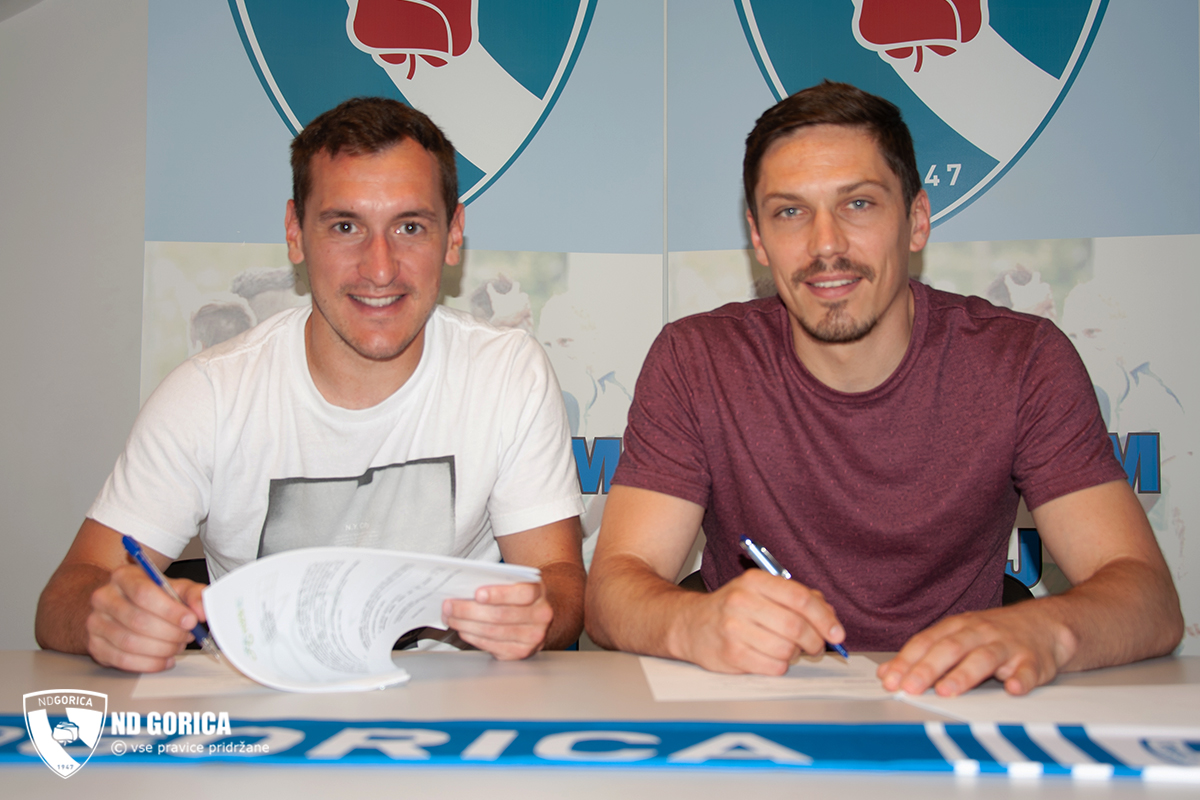 Nova Gorica, 28.06.2019
Znana je prva letošnja okrepitev Nogometnega društva Gorica. To je Luka Volarič, ki je s klubom podpisal dveletno pogodbo.
28-letni krilni igralec k plavo-belim prihaja iz Krškega, kjer je igral preteklo sezono in pol.
Luka je svojo nogometno pot začel v Kobaridu, k mladinski šoli Gorice je pristopil pri 16 letih, za Vrtnice pa je po podpisu svoje prve profesionalne pogodbe odigral tudi debitantsko sezono v članski konkurenci.
Leta 2011 se je preselil k novomeški Krki, tri leta kasneje se je vrnil bližje domu, in sicer v Tolmin, čigar klub je takrat nastopal v 2. ligi.
Sledil je prestop v Prvo ligo h Krškemu, za katerega je v sezoni 2015/2016 zbral 33 nastopov in zabil 4 gole. Njegove dobre predstave so opazili pri Domžalah in ga leta 2016 pripeljali v svoje vrste.
Pri rumenih je ostal do leta 2018, ko se je vrnil v Krško, danes pa je znova postal igralec Gorice.
Volarič je s prestopom zadovoljen, ob podpisu pogodbe je dejal: "Prihoda v Gorico sem zelo vesel. Na odločitev so zagotovo vplivali prihod trenerja Borivoja Lučića, s katerim sem že delal, dobro predstavljen projekt športnega direktorja Mirana Burgiča in seveda ambicija kluba, ki je ekspresni povratek v prvo ligo. Šteje tudi to, da sem se tukaj kalil v mladinski šoli."
Novi igralec Vrtnic ima visoke osebne in moštvene ambicije: "Cilji morajo biti visoki, kajti Gorica je velik klub. Zastavljen je cilj, da se uvrstimo v prvo ligo, ker ta klub enostavno sodi med elito, zato bomo naredili vse, da to tudi izpolnimo. Osebno si želim tudi pomagati mlajšim igralcem, da se bodo lažje vključili v ekipo in da se bodo hitreje navadili na nivo članskega nogometa."
Športni direktor Miran Burgić je ob prihodu prve letošnje okrepitve povedal: "Luka v vseh pogledih ustreza profilu igralca, ki smo ga iskali. Gre za nogometaša širšega domačega okolja, ki je bil dokončno vzgojen v goriški nogometni šoli. Zelo pomemben faktor je tudi to, da je karakterno prava oseba, saj si s takšnimi igralci želimo narediti bolj kompaktno in homogeno ekipo, kot smo jo imeli preteklo leto."
Besedilo: Kristjan Pahor