V mladinski reprezentanci štirje člani ND Gorica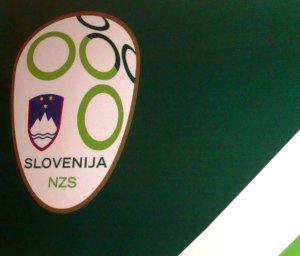 Nova Gorica, 15.03.2012
Slovenci na turnirju v Rimu - zmaga nad Grčijo z 9:0!
Medtem ko se v sončnem vremenu nogometaši Hita Gorice zavzeto pripravljajo na sobotni dvoboj v Domžalah (začetek ob 13.00), mladinska reprezentanca Slovenije U-18 svojo formo pili na močnem mednarodnem turnirju na obronkih Rima.
Izbrana vrsta U-18 se pripravlja na zaključni turnir kvalifikacij za uvrstitev na evropsko prvenstvo. Turnir t.i. Elite round bo konec maja v Angliji.
Slovenci se prav te dni udeležujejo priznanega turnirja ''Roma caput mundi'', kjer nastopa osem reprezentanc. Med izbranci selektorja Boruta Jarca so tudi štirje člani ND Gorica. To so Marko Rojc, Robi Jakovljevič, Jan Dornik in Sandi Bremec.
V torek je Slovenija z 2:0 izgubila z Madžarsko, v sredo pa so naši kar z 9:0 premagali Grčijo. V četrtek ob 15.00 Slovenci igrajo proti Italiji.
Preostali tekmi v slovenski skupini sta se končali takole: Italija : Grčija 5:0, Madžarska : Italija 3:2. V sobotni finale se uvrsti samo zmagovalec skupine. To je že po dveh krogih postala Madžarska.

Slovenija bo zadnjo pripravljalno tekmo pred turnirjem Elite round odigrala aprila v Atenah proti Grčiji.
Seznam reprezentantov Slovenije:
Benjamin Verbič (NK Celje), Gaber Dobrovoljc, Marko Kovjenič, Tadej Rems (NK Domžale), Marko Rojc, Robi Jakovljevič, Jan Dornik, Sandi Bremec (ND Gorica), Andraž Šporar, Mateo Barukčič, Urban Haložan (NK Interblock), Matej Palčič, Matej Pučko (FC Koper), Edin Čolič, Dragan Topič (NK Maribor), Erik Janža (ND Mura 05), Denis Lidjan (NK Olimpija), Matija Čonč (Simer Šampion).