V nedeljo še gostovanje v Kranju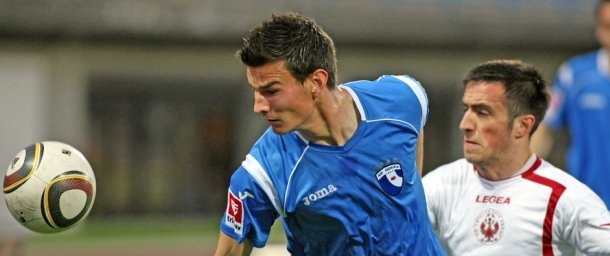 Nova Gorica, 19.05.2012
To bo zadnja tekma Prve lige 2011/12
Nogometaši Hita Gorice bodo svojo zadnjo preizkušnjo letos opravili v Kranju. Domači so si v zadnjem krogu z zmago proti Kopru z 1:0 zagotovili obstanek v Prvi ligi, zato lahko pričakujemo odprto in sproščeno tekmo.
Gorenjci so v formi. Pred uspehom v Istri so zmagali tudi doma proti Celju s 4:3. Hit Gorica pa je v četrtek po petih tekmah vendarle osvojila nove tri točke.
Belo-modri bodo skoraj v popolni postavi. Vračajo se namreč trije kaznovani, ki proti Rudarju niso imeli pravice nastopa. To so Alen Jogan, Nebojša Kovačević in Matija Širok.
Moštvi sta se v letošnjem prvenstvu srečali trikrat. V Novi Gorici je Triglav obakrat iztržil točko. Jeseni ni bilo zadetkov, spomladi pa se je zaključilo z 1:1.
V Kranju pa je jeseni Hit Gorica zmagala z 2:0. Oba zadetka je dosegel Goran Galešić, ki je zadel tudi ob četrtkovi zmagi nad Rudarjem.
Skupaj bo to 14. medsebojna tekma v Prvi ligi. Novogoričani so doslej zabeležili sedem zmag, Kranjčani tri. Ti so nazadnje slavili pred natanko enim letom, ko so se v predzadnjem krogu sezone veselili z 1:0.