V božičnem času novo priznanje ND Gorici: kar dva igralca med stotimi najboj nadarjenimi na svetu!
Nova Gorica, 24.12.2015
Izbranca sta Grega Sorčan in Blessing Eleke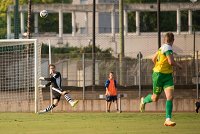 Ugledni spletni portal In Bed With Maradona (IBWM) je tudi letos postregel z imeni 100 najbolj nadarjenih nogometašev, ki bodo krojili leto 2016.
Na seznam sta se uvrstila kar dva nogometaša ND Gorica. To sta vratar Grega Sorčan in napadalec Blessing Chibuike Eleke.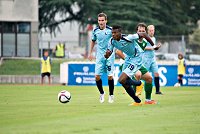 Izjemno priznanje zanju in za naš klub!
Seznam vseh stotih izbrancev si lahko ogledate tukaj (klikni).
Foto: Foto Lado / ND Gorica