Miran Srebrnič po uspehu nad Muro in pred tekmo z Olimpijo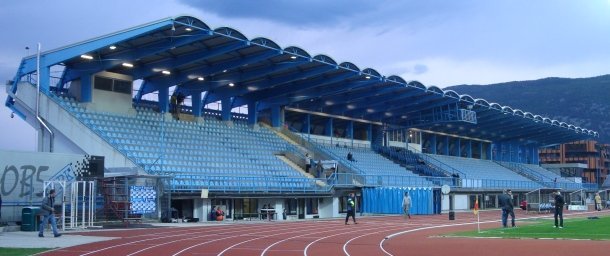 Nova Gorica, 25.07.2012
Komentar trenerja Gorice
Trener Gorice Miran Srebrnič je po nedeljski prvi zmagi v novem prvenstvu razumljivo zadovoljen. Na tekmo se je ozrl takole:
''Fantom moram čestitati za zelo dobro tekmo, z veliko priigranimi priložnostmi. Bili smo veliko boljši nasprotnik. Malo se je sicer zakompliciralo pri zadetku gostov, vendar smo s tretjim golom tekmo lepo pripeljali do konca. To je več kot zaslužena zmaga. Kar me moti je to, da domača publika takoj negoduje, ko ekipa pride v težave. To ni dobro. Ti fantje potrebujejo več pomoči in več razumevanja. Igrajo dobro in to je treba spoštovati.''
Ob tem je še enkrat več ponovil, da gre za perspektivno ekipo, ki zna pokazati svoje tudi v trenutno nezavidljivem položaju kluba:
''Ti fantje so odločeni, da se dokažejo, da naredijo nekaj več. Večkrat sem že povedal, da je ta ekipa dobra, perspektivna, seveda pa je na njej treba delati. Vidi se, da ti fantje znajo igrati nogomet in da lahko igrajo enakovredno z vsakim, tudi v nedeljo v Ljubljani.''
Srebrnič je prepričan, da je zmaga prišla v pravem trenutku, saj po njej v goriškem taboru lažje dihajo pred nedeljskim gostovanjem pri Olimpiji. To se bo pricelo ob 20. uri.