Izjava trenerja ND Gorica po tekmi z Domžalami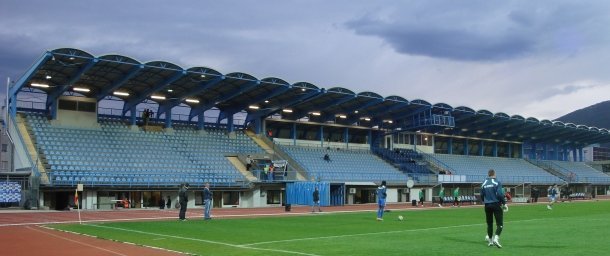 Nova Gorica, 02.09.2012
Po domačem neuspehu z Domžalami je po tekmi spregovoril trener ND Gorica Miran Srebrnič.
'Prvo polovico prvega polčasa smo odigrali slabo. To je bil glavni vzrok današnjega poraza. Kasneje smo se zbrali in k tekmi pristopili bolj čvrsto. Mislim, da smo v drugem polčasu odigrali dobro, tako kot od fantov pričakujem. Toda proti izjemno angažiranemu tekmecu to ni bilo dovolj. Zadetek za 2:1 nam je dvignil samozavest. Imeli smo pobudo, a nam ni uspelo izenačiti.''
Trener belo-modrih je dodal: ''Do tokratne tekme smo vse dvoboje odigrali zelo dobro. Tudi poraza proti Aluminiju in Triglavu sta bila bolj plod nesreče. Danes je bilo drugače, saj nam ni steklo. Prva liga je vsekakor velik zalogaj, kar je tekma z Domžalami tudi potrdila. Moramo iti naprej, še več delati. Čimprej moramo popraviti igro in znova pridobiti agresivnost , ki nas je letos že krasila.''
Nogometaši Gorice imajo sedaj 14 dnevni odmor. V petek se namreč pričenjajo kvalifikacije za nastop na svetovnem prvenstvu v Braziliji 2014.
Toda v tem času bo potrebno veliko postoriti. Novogoričani se bodo v sredo pomerili na prijateljskem srečanju. V Benečiji se bodo ob 15. uri pomerili z italijanskim tretjeligašem Portogruaro Summaga.