Pred današnjo tekmo: Gianvito Misuraca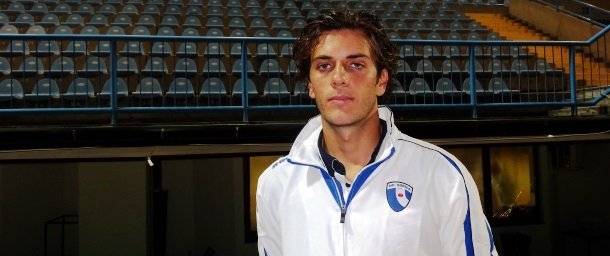 Nova Gorica, 02.04.2014
Nova Gorica je v pričakovanju. Danes ob 15. uri bo v Športnem parku na vrsti povratni dvoboj polfinala Pokala Slovenije. ND Gorica proti Rudarju s prve tekme brani prednost z 1:0.
Eden najbolj vidnih članov zasedbe belo-modrih je Gianvito Misuraca. 24-letni Sicilijanec (ravno danes praznuje rojstni dan), je bil mož odločitve na prvi tekmi v Velenju. Kaj pričakuje danes nam je zaupal v pogovoru.
''V Kopru smo odigrali dobro tekmo, pripravili smo si priložnosti. Oni so dosegli zadetek bolj po sreči. Pri tem smo mi storili nekaj napak, mislim pa da tudi sodnik,'' je uvodoma povedal Misuraca.
Nadaljeval je: ''Z zadetkom proti Rudarju bi si podaril najlepše darilo za rojstni dan. Ampak pomemben je preboj v finale. Če se tja uvrstimo, bo to zelo lepo darilo.''
Glede tekme pa je dejal: ''Pričakujemo, da bomo pokazali dobro igro. Po izidu s prve tekme vsi pričakujejo, da se bomo prebili naprej. Toda ne bo lahko, saj je Rudar odlična ekipa. To bo boj do zadnjih minut. Mi bomo šli v tekmo kot v vsako – na zmago. Branjenje minimalne prednosti ne pride v poštev. Poskušali bomo igrati svojo igro in čimprej zadeti.''
Se vidimo v Športnem parku ob 15. uri!