V soboto predzadnja domača tekma letos: trener Iztok Kavčič zadovoljen z angažiranostjo fantov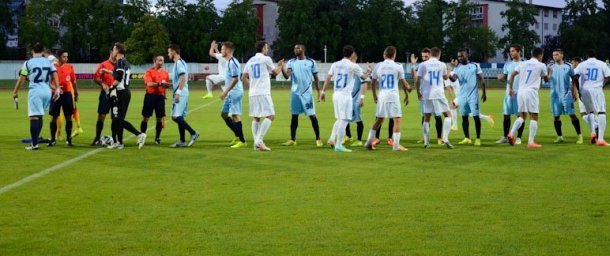 Nova Gorica, 20.11.2014
Pred dvobojem ND Gorica : NK Zavrč
ND Gorica v soboto igra predzadnjo tekmo na domačem igrišču v letošnjem koledarskem letu. Ob 14. uri bo v Športnem parku gostoval NK Zavrč.
Krst na klopi belo-modrih bo na uradnih tekmah doživel mladi trener Iztok Kavčič. Ta je moštvo prevzel v začetku prejšnjega tedna.
Za nd-gorica.com deset dni z ekipo ocenjuje tako: ''Lahko rečem, da je odnos igralcev na zelo zadovoljivem nivoju. Fante bi pohvalil za trud in za hitro sprejemanje mojih zamisli. To se jim mora nekje vrniti in upam, da bo to že v soboto. Iz dneva v dan vidim določen napredek, v tem rezultatskem krču pa bo pomemben faktor tudi športna sreča.''
Kavčič je pojasnil, na kakšnih igralnih elementih je ekipa v zadnjih dneh posebej porozno vadila: ''Menim, da so detajli v igri zelo pomembni, zato smo del pozornosti posvetili tudi temu. Poudarek je bil na taktičnih zamislih. Tudi fizično sem igralce testiral, kar mi je dalo neko sliko o ekipi. Proti Zvarču bo v moštvu nekaj sprememb, toda nikakor ne drastičnih. Pozivam tudi gledalce, da nas v tem nehvaležnem trenutku tudi podprejo.''
Tokratno tekmo bo zagotovo izpustil branilec Marco Modolo, vprašljivi pa so nastopi Alena Jogana, Stephena Makinwe in Deniltona Venturima. Vse štiri muči poškodba. Kaznovanih igralcev k sreči ni.
Vabljeni v soboto v Športni park. Podprimo belo-modre!