Trener Srebrnič ponosen na svoje fante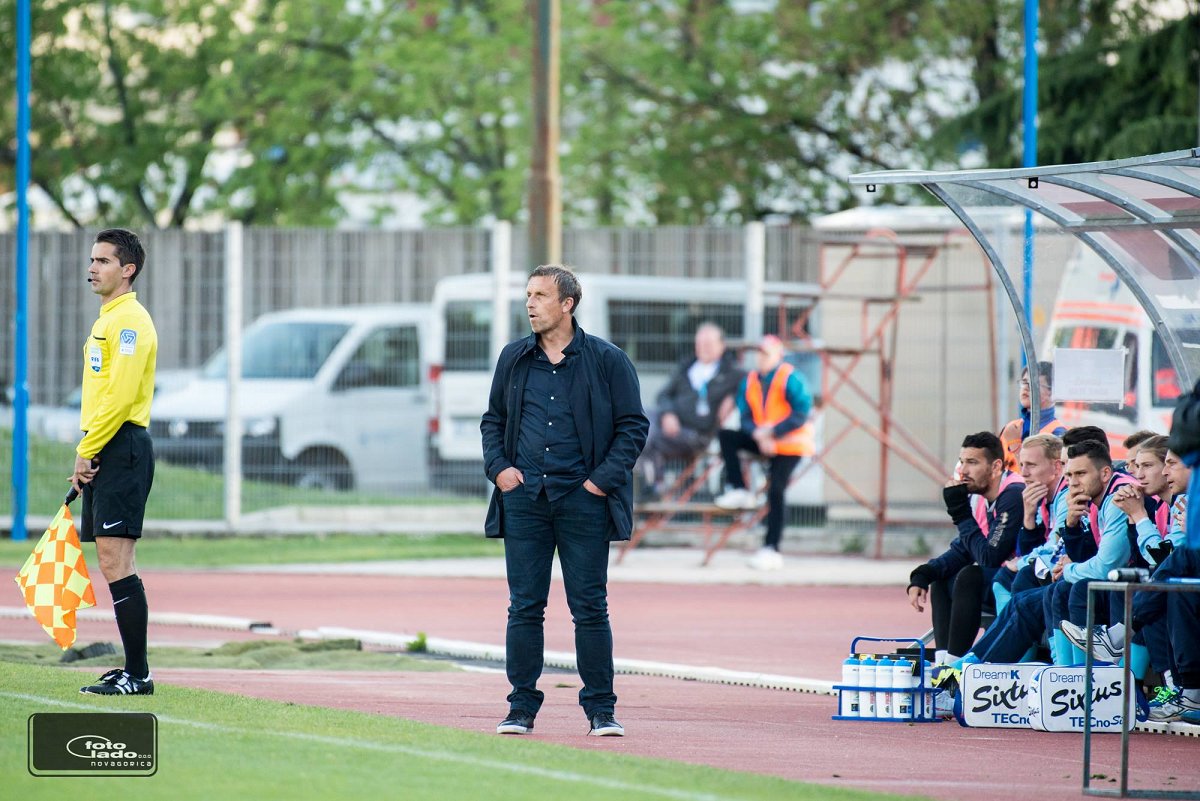 Nova Gorica, 07.05.2017
Po dvoboju z Mariborom (2:2) je bil trener Miran Srebrnič mešanih občutkov. Še kako se je zavedal, da je bila Gorica v Ljudskem vrtu po zelo dobri predstavi na pragu zmage.
Srečanje je izčrpno komentiral tako: ''Odigrali smo vrhunski prvi polčas. Tudi v drugem smo bili dobri. Morda smo preveč hiteli z zaključevanjem napadov, saj smo imeli veliko prostora. Imeli smo dobro igro podaj. Nato smo dobili zadetke na postavljeno obrambo. Slabo smo pokrivali v sredini obrambe. Pri drugem smo celo izgubili žogo v napadu in oni so izvedli protinapad. Tega si ne bi smeli dovoliti. Imeli smo vodstvo. To gre nekaj tudi na račun mladosti in naivnosti. Kljub vsemu, sem s fanti zadovoljen. Pred številno publiko smo prikazali dober nogomet. Če bomo tako vztrajali, se za Gorico ni bati. Iz Maribora moramo s to točko iti z dvignjeno glavo. Še enkrat čestitam mojim igralcem in tudi Mariboru za naslov prvaka.''
Naslednja tekma je v soboto – v Športni park prihaja Rudar Velenje.
GREMO, GORICA!