Matija Škarabot pred gostovanjem z Domžalami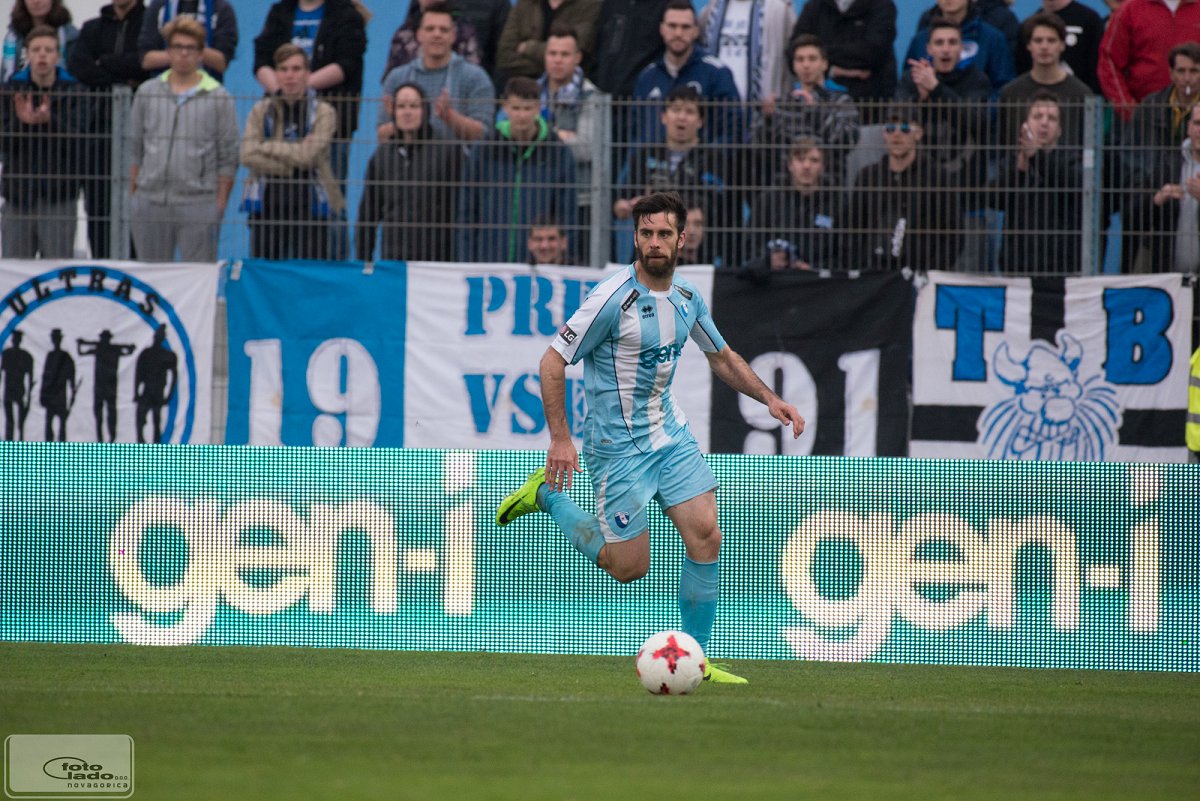 Nova Gorica, 16.05.2017
Še tri dvoboje bodo Novogoričani odigrali do konca te tekmovalne sezone. Domžale, Olimpija in Koper so nasprotniki, proti katerim bodo poskušali nadaljevati niz brez poraza.
Ta traja že deset tekem. Pred mikrofonom nd-gorica.com je svoje občutke strnil branilec Matija Škarabot: "Pred nekaj meseci si nismo upali pomisliti na kaj takega,vendar je ta serija povsem zaslužena, saj igramo dober nogomet."
Na zadnjih nekaj tekmah je Matija prevzel vlogo kapetana. Na vprašanje o pomembnosti te vloge je dejal: "Kapetanski trak je velika čast in seveda tudi odgovornost, tako na igrišču kot izven njega. Zaradi tega se moja vloga ni nič preveč spremenila, saj je že od prej pomemben dejavnik bolj izkušenih igralcev, da pomagamo in spodbujamo mlajše."
Pred vrati je tekma z Domžalami. Ta je izjemno pomembna: "Mi gremo v tekmo tako kot v vsako, torej na zmago. To lahko dosežemo le z veliko mero koncentracije in predvsem bojevitosti, ki mora biti na tej tekmi na zelo visokem nivoju. Domžale slovijo po svoji agresivnosti. Dejstvo pa je, da hočemo poln izkupiček in za to bomo tudi garali."
GREMO, GORICA!