Izbral sem klub in ne lige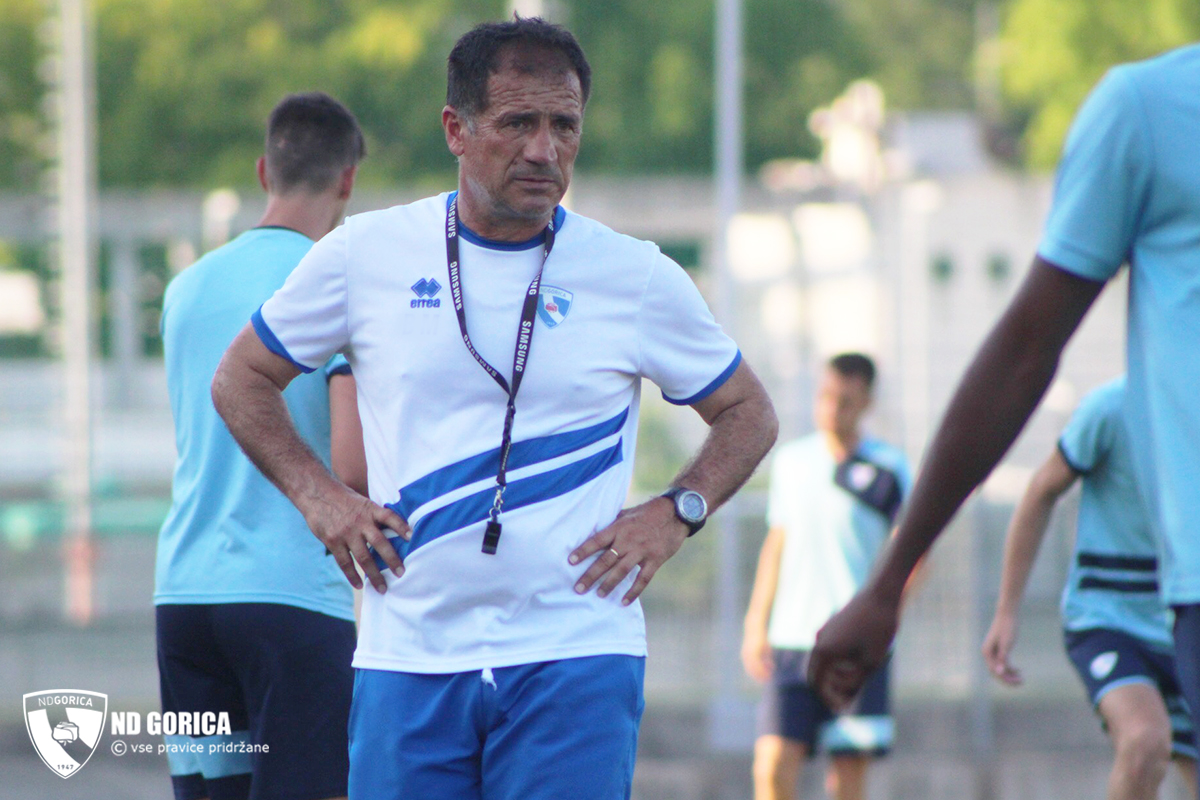 Nova Gorica, 28.06.2019
Že nekaj časa je znano, da je mesto glavnega trenerja plavo-belih prevzel Borivoje Lučić. V svojem prvem pogovoru za spletno stran ND Gorica je razkril razloge za selitev k vrtnicam, oceno moštva in pričakovanja glede priprav.
58-letni strokovnjak, ki že ima izkušnje z vodenjem novogoriškega kluba, saj je v sezoni 2006/07 končal prvenstvo na 2. mestu, je z ND Gorica podpisal enoletno pogodbo z možnostjo podaljšanja za dodatno leto. V preteklih dveh sezonah je treniral novomeško Krko, s katero se je lani uvrstil na 4. mesto 2. slovenske nogometne lige.
Lučić o ...
... vrnitvi na klop Gorice:
"Preprosto sem izbral klub in ne lige. V Novem mestu sem bil dve sezoni in z ekipo, ki naj bi se borila za obstanek, prišel v sam vrh, nato pa videl, da resnejših ambicij v klubu nimajo. Dosegli smo maksimum in prišel je čas za nov izziv. Gorica je izpadla iz lige in z ozirom na renome kluba ter njegovo zgodovino vem, da nihče v mestu ni zadovoljen. Projekt je zelo ambiciozen, kajti klub moramo vrniti nazaj v prvo ligo. Priložnost sem zgrabil z obema rokama in se po dolgem času vrnil nekam, kjer smo že bili uspešni."
... oceni moštva:
"Priznati moram, da sem si že v pretekli sezoni ogledal veliko tekem Gorice, tako da nogometaše, ki so redno igrali, poznam. Malce drugače je s tistimi, ki niso dobivali priložnosti. Da spoznam tudi njihovo kvaliteto in karakteristike bom potreboval čas. Težavo predstavlja dejstvo, da bomo morali sprva videti, kdo bo sploh ostal, šele nato bomo lahko naredili naslednji korak in v klub pripeljali okrepitve v pravem pomenu besede, saj je boj za prvaka vselej zahteven. Tekme preprosto moraš zmagovati iz tedna v teden brez kakršnihkoli kalkulacij, za to pa seveda potrebuješ kvalitetne nogometaše."
... poteku priprav:
"Priznati moram, da bodo prvi dnevi nekoliko nedorečeni. Čakamo namreč, kako se bo razpletlo s trenutnim kadrom, kdo bo ostal in kdo ne, potem pa moramo pripeljati nove obraze. Vse to moramo upoštevati, istočasno pa se je potrebno fizično in tehnično pripravljati ter taktično uigravati ekipo. V dobrem mesecu dni nas čaka ogromno dela, ampak biti bomo morali iznajdljivi, da vse to sestavimo. Zadeve se povsod hitro spremenijo in kdor se temu ne zna prilagoditi, je v velikih težavah. Prepričan sem, da imamo v trenerskem štabu skupaj s Florijanom Debenjakom in Borutom Mavričem dovolj izkušenj, da se lahko prilagodimo trenutnemu stanju. Potrebno bo maksimalno izkoristiti igralce, ki bodo na voljo in seveda ob okrepitvah, ki so ključnega pomena, naskakovati prvo mesto."
... oceni 2. SNL:
"Res je. Sam sem bil v drugi ligi zadnji dve sezoni, zato lahko rečem, da jo poznam, ampak letos bo prvenstvo še močnejše, kot je bilo doslej, saj so v ligi številne ekipe, ki si želijo povratka med elito. Prisotna bodo zelo kvalitetna moštva in kmalu bomo lahko videli, katero bo najbolj uspešno."
Besedilo: Kristjan Pahor