Verjeli smo vase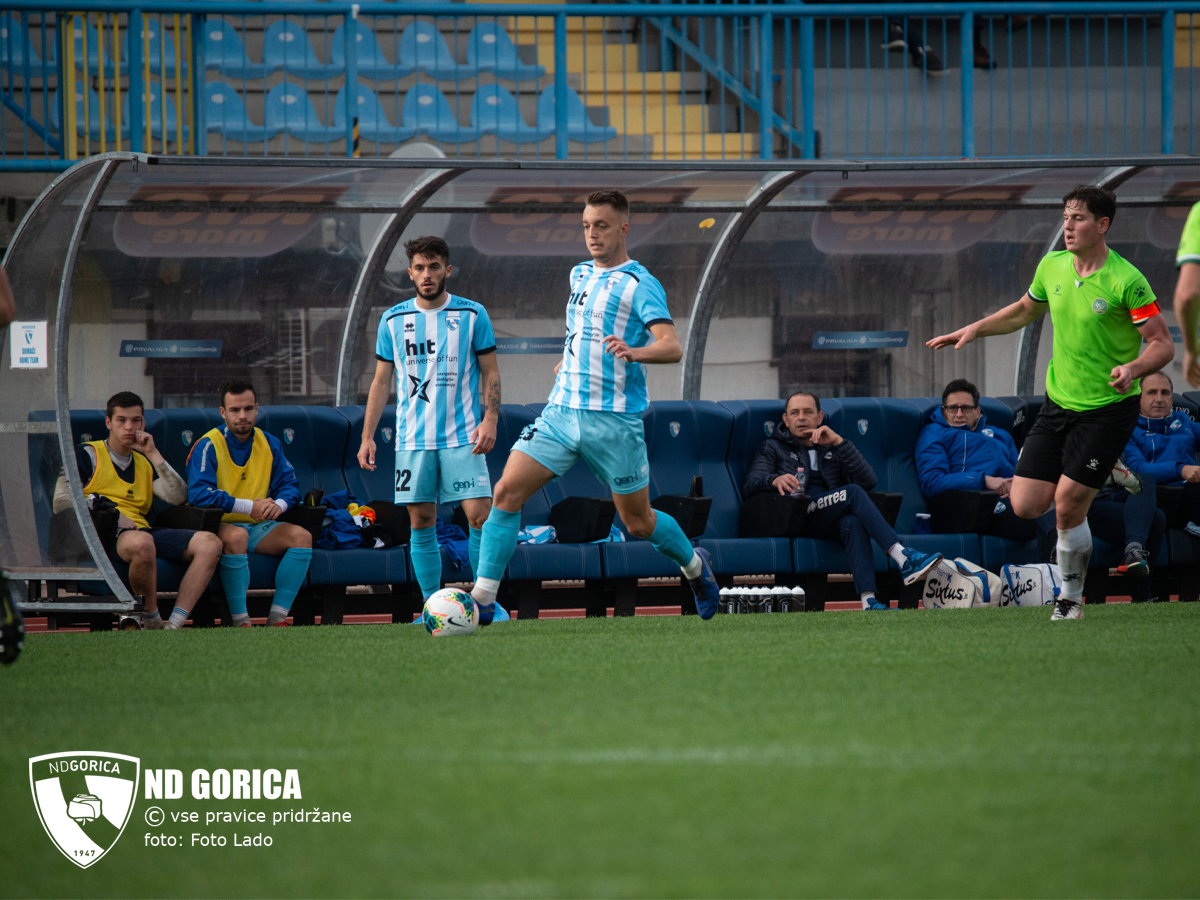 Nova Gorica, 11.11.2019
Plavo-beli so na domačem igrišču suvereno premagali Dravograd in se povzpeli na drugo mesto prvenstvene lestvice. Po tekmi je izjavo podal Tine Kavčič.
V prvem polčasu so dolgo čakali na zadetek, v drugem delu tekme pa zabili še dva in osvojili tri točke: "Po nekaj rezultatsko slabih tekmah je končno prišla zmaga. Verjeli smo vase, vedeli smo, da znamo pokazati boljšo igro in danes smo jo. Dravograd se je kot večina ekip zaprl, zato smo morali biti potrpežljivi in čakati na pravo priložnost."
V drugem polčasu je bilo zaznati padec v igri Goričanov: "Po drugem zadetku smo nekoliko padli v igri, bilo je približno petnajst minut krize, ampak to se dogaja. Pomembno je, da smo zdržali brez prejetega zadetka, potem pa smo dali še tretji gol in tekma je bila odločena."
Kavčič je dosegel svoj prvi gol v letošnji sezoni: "Seveda ob prekinitvah hodim na skok in poskušam doseči zadetek. V zadnjem obdobju so predložki res dobri in že na prejšnji tekmi smo zadetek dosegli iz prekinitve. Tokrat sem mrežo zatresel jaz, ampak to sploh ni pomembno. Najbolj pomembna je zmaga ekipe."
Na koncu se je še na kratko dotaknil prihajajoče tekme s Koprom: "Želimo se jim maščevati, v Koper gremo po zmago. Zagotovo bo to lepa tekma, navsezadnje gre za boj za prvo ligo. Obetamo si lep dvoboj."